THE B-52s & TALKING HEADS - "During Wartime" New York xx.November 1979 (Audience) FLAC

Vinyl>MagixMusicCleaningLab2006>Wave>CDWave>WAVE>FlacFrontend Level 8>FLAC>Torrent


The B-52īs:


Planet Claire
Devilīs In My Car
RunninīAround
Rock Lobster


Talking Heads:


Psycho Killer
Warning Sign
Take Me To The River
The Book I Read
New Feeling
Electric Guitar


This one comes from a very rare italy vinyl bootleg.

Info :

Label: Zoot Records
Cat. No.: Z 1011
Country: Italy
Year: 1979

Sleeve: Yellow with B/W photo's (B-52's, Byrne & Eno)
Labels: Side A: 'The Frongs' + tracklist of songs not present on the LP,
Side B: Logo Zoot records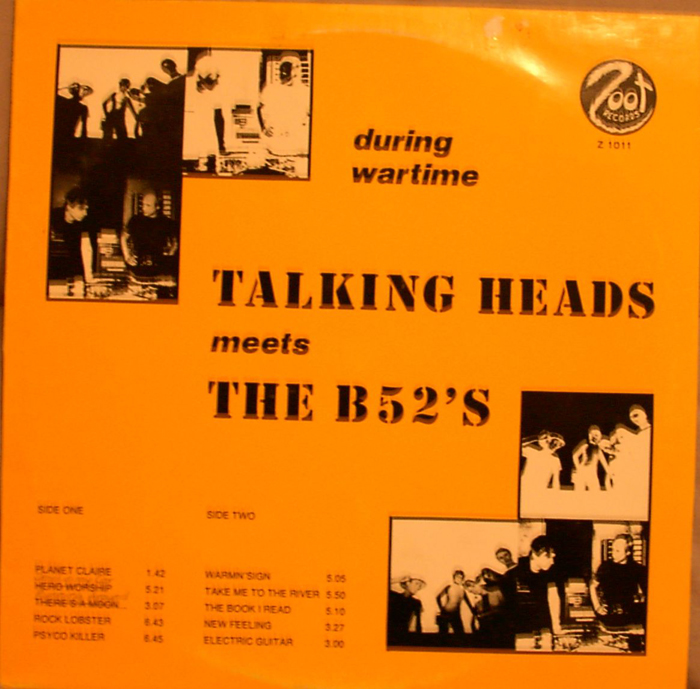 SHARE & ENJOYYYYYYYYYYYYYYYYYYYYYYYY!!!!!!!!!!!!!!!!!!!!!!!!!!!!!!!!!!!!!!!!