Bela Fleck & Chick Corea
February 28th, 2007 (late show)
Modlin Center - University of Richmond
Richmond, Virginia

**24bit source**

Source: Schoeps mk4 > kc5 > cmc6 > 744T (24/96)
Location: Row Q, center section, slight LOC
Transfer: 744T > wavelab (C1 & L3 compression, tracking) > SHNtool > FLAC (lvl 6)
Taped & transferred by Possum

Set 1/Disc 1:
01. (Intro) > ??
02. ??
03. Children Song #6
04. Waltz for Abby
05. Banjo & Piano (backwards)
06. ??
07. The Enchantment
08. Spectacle
ENCORE:
09. ??

Note: Fades added at beginning/end, Waves compression tools, all editing was in 24/96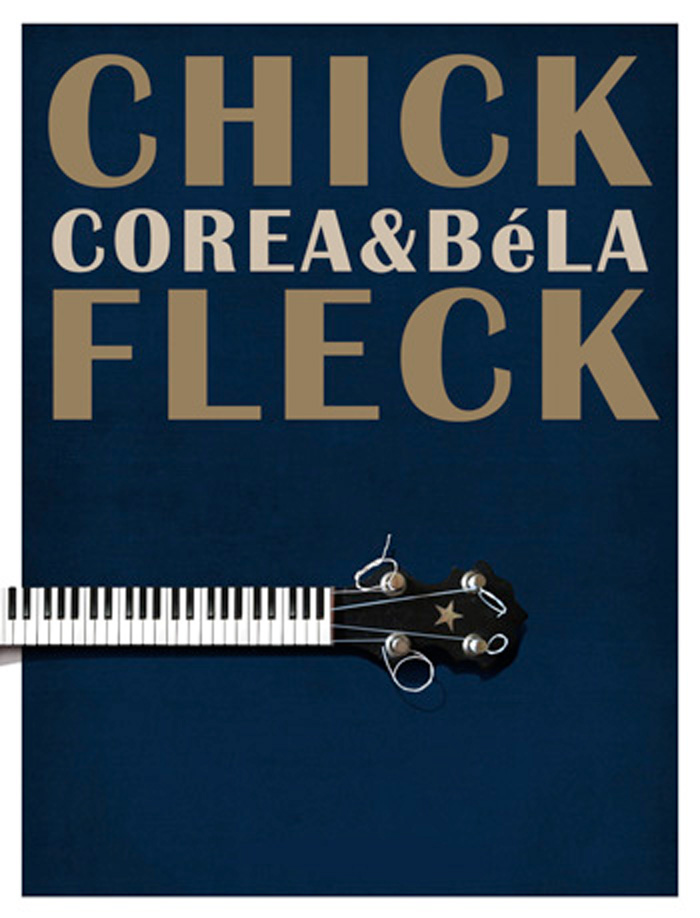 From UR website:

"The evening was a series of elegantly choreographed duets between two sympathetic players on fundamentally asymmetrical instruments. With its range, sustain and volume, the piano wins a fair fight every time. Like an elephant dancing with a gazelle, the only way it works is if the elephant is careful.

Some of Coreaís best playing has been in duets (see his work with Gary Burton for details.) His strength lies in a virtuosity and fluency; he is a world-class listener with the ability to immediately comment on his counterpartís musical ideas. His weakness, like that of many living legends, is a tendency to sound too much like a facile imitation of himself, is held in check when he is working with an equal like Fleck.

And Fleck is an amazing player, a technical virtuoso who has mastered and transcended the limitations of his instrument. His ability to trade off melodic lines with Corea was impressive, and he nimbly filled the spaces left in the arrangements. When Fleck was alone on stage at the beginning of the encore, the subtlety of his playing shone. When Corea joined him the overtones of the banjo were lost in the lush harmonic brilliance of the piano."