Fairport Convention
"One Sweet Day"
Live at Whittlesey Barn Barbecue
Whit Sunday
June 2nd. 1968

In memory of Sandy Denny
January 6th 1947 - April 21st 1978

Set List:
01a. It Takes A Lot To Laugh, It Takes A Train To Cry (Bob Dylan)
01b. I Don't Know Where I Stand (Joni. Mitchell)

02a. You Never Wanted Me (Jackson C. Frank)
02b. Inpromptu Song (F.C.)
02c. Some Sweet Day (Felice & Boudleaux Bryant)

03. Close The Door Lightly (Eric Anderson)

04. Reno Nevada (Richard Farina)


Musicians:
Sandy Denny
Ashley Hutchings
Martin Lamble
Simon Nicol
Richard Thompson
I(i)an Matthews


Richard Thompson in the foreword to Pamela Murray Winter's unpublished biography of Sandy Denny:
"Fairport Convention in 1968 was a repository of shy, retiring North London intellectuals. Teaming up with Sandy was like a Mini colliding with a lorry-load of bricks. She taught us to express our musical passions, gave us a real voice at the sharp end of our creativity, and we played our hearts out with little thought of anything else."

I'm happy that this old tape survived all these years to give you an idea what RT is talking about.
This tape was recorded only 2 1/2 weeks after Sandy joined Fairport. It was their 2nd live performance together, but still it sounds like they been together for ages. And they really played their hearts out.

To label this folk is really wrong, but as most of the Fairport seeds on Dime is under that category I call it that anyway!
This is Fairport Convention from the Heyday era with songs drawn almost entirely from contemporary American singer-songwriters.

This is the first tape I recorded on my Telefunken cassette recorder nearly 39 years ago.

WARNING: If you want a perfect sound don't download this!!! (Boombox wrote in a comment: " ... actually, it's not that bad at all!")

I was short of tapes and batteries and had to switch the recorder off and on between songs.
The cassettes were transferred to tape reels on low speed and the tapes were in my cold and damp attic for almost 30 years.
Considering this I would say despite the cuts, flutter and tape-hiss this is really high class music!
It is the first known live recording with Sandy and Fairport and truly a piece of history!

Cover with my original photos included (jpg).

In the info-file you can read a description of the tracks on tape 2 made by Geoff Wall/Brian Hinton in Ashley Hutchings biography.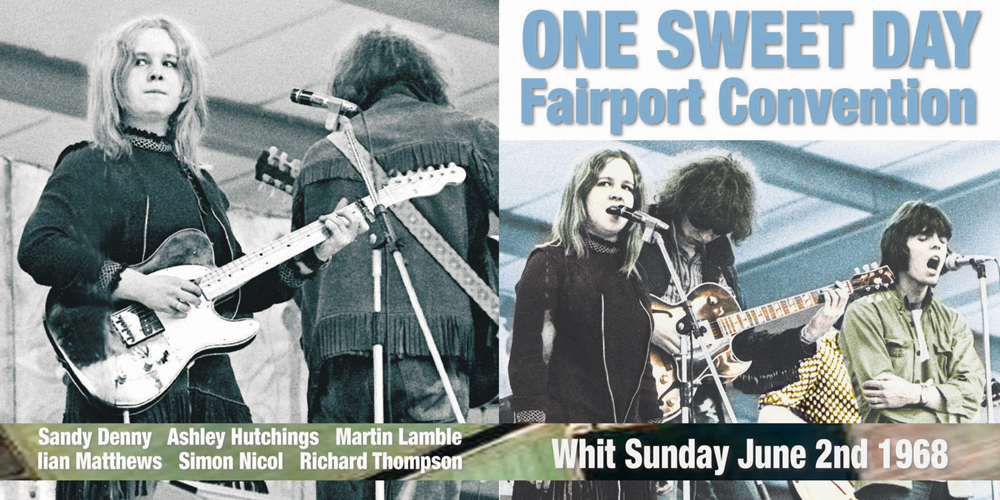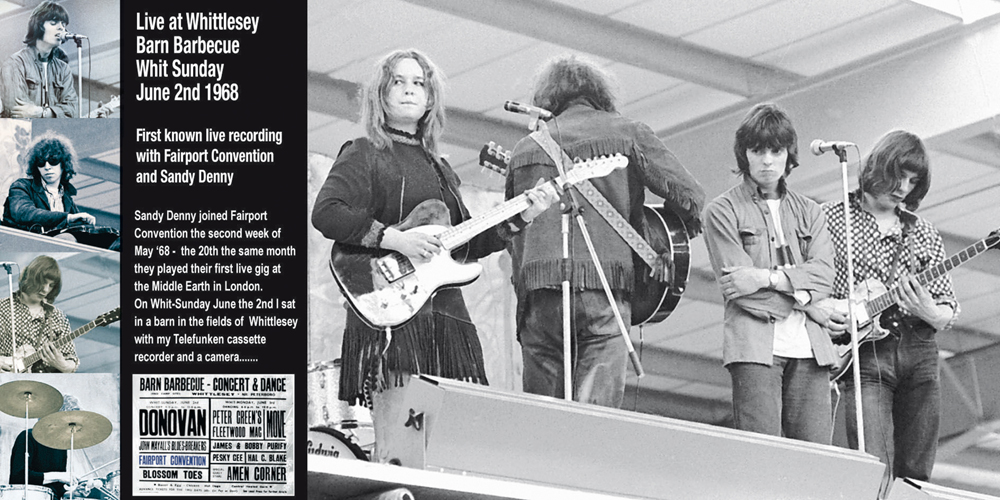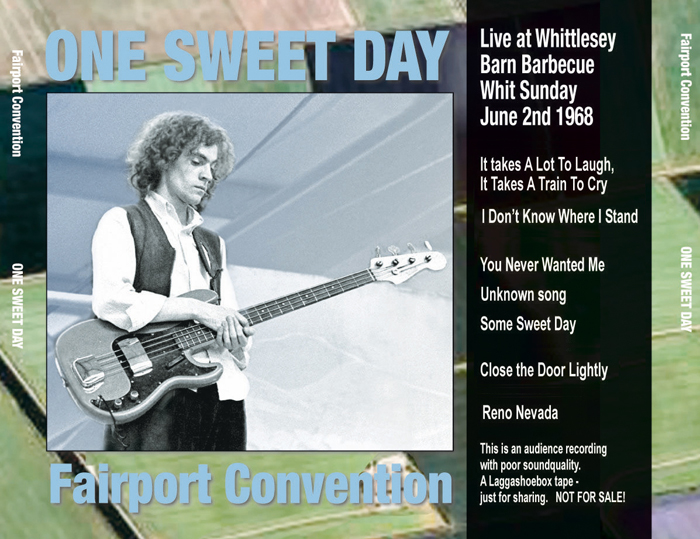 ------------------------
This is for Sandy Denny with the most beautiful voice of England.
For D who helped me to find my Holy Grail.
And for all you people out there who has given me so much fantastic music.
--------------------------