FAIRPORT CONVENTION - Northampton Derngate 2007-02-15



101 The Widow Of Westmoreland's Daughter.flac
102 Sir Patrick Spens.flac
103 Keep On Turning The Wheel.flac
104 Crazy Man Michael.flac
105 Galileo's Apology.flac
106 Wait For The Tide To Come In.flac
107 Polly On The Shore.flac
108 The Bowman's Return.flac
201 Tam Lin.flac
202 Your Heart And Mind.flac
203 Untouchable.flac
204 South Dakota To Manchester.flac
205 The Deserter.flac
206 Edge Of The World.flac
207 Who Knows Where The Time Goes.flac
208 Hawkwood's Army.flac
209 Matty Groves.flac
210 TBC Fiddly Reels.flac
211 Best Wishes.flac
212 Meet On The Ledge.flac

Line-up:

Steve Nicol - Guitar and vocals
Chris Leslie - Mandolin, violin and vocals
Ric Sanders - Violin
Dave Pegg - Bass and vocals
Gerry Conway - Bass (and vocals on Best Wishes)

The last gig I bootlegged myself was Bowie on 1st July 1983. Back again after 23½ years!

We hae excellent seats in the middle of the tenth row, so great view and spot on for sound. Support was from Tinytinlady - which was simply not to my taste, so I didn't record them. This does mean that I didn't capture their final song with Ric, Chris and Gerry helping them out, but I'm still sleeping reasonably soundly.

Tinytinlady did come back to provide support on Meet On The Ledge, and the vocals on the second verse were provided by Beth Gibbins from the band.

While our seats were excellent, the guy in the ninth row was very tall. This meant that I didn't manage to take many photos, and .avi was out of the question. Nevertheless, there are some snaps here (from Bowman's Return and Meet On The Ledge) and I've also used these to pull together some artwork.

Does anyone out there know which reels are in the "Fiddly Reels"?? Any help on this and I'll update the artwork.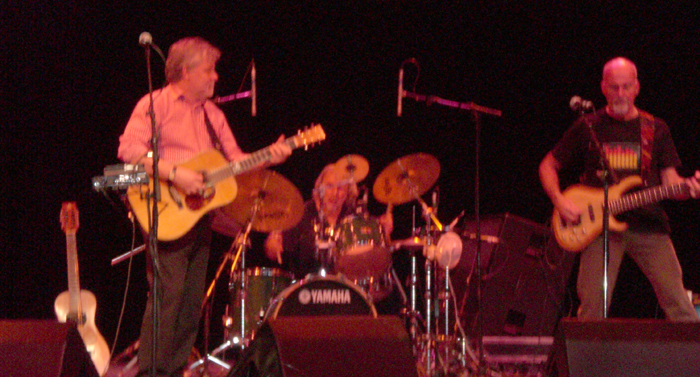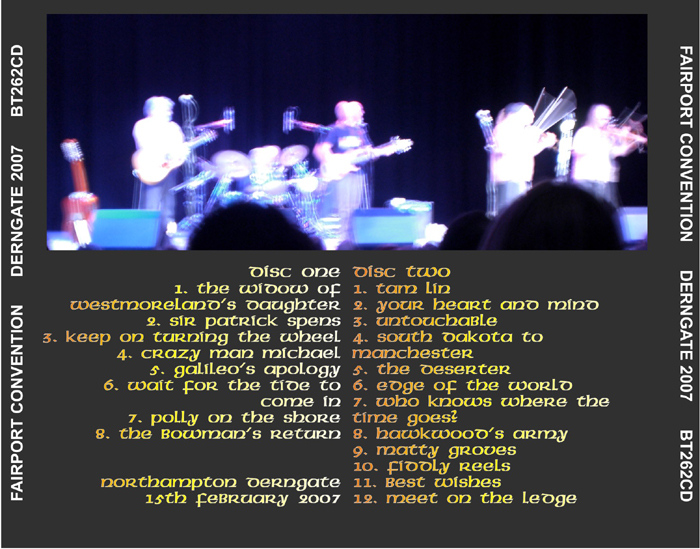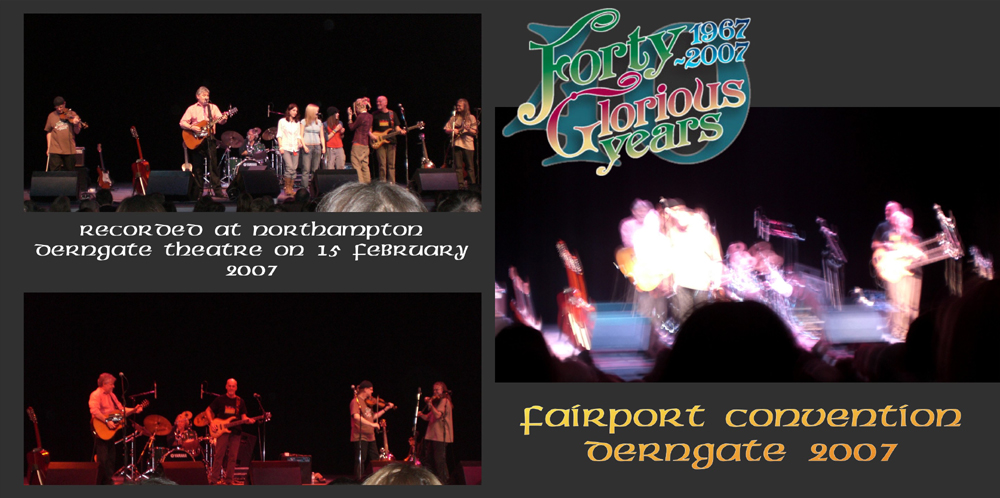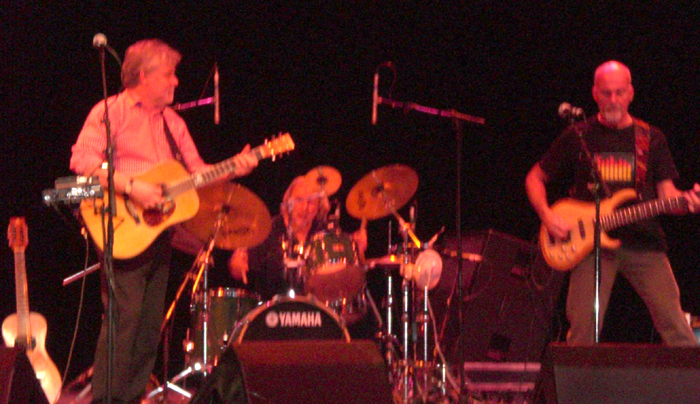 Smashing gig. I'm happy with the sound, for which I had the MD in my shirt pocket. This does mean that every once in a while you may hear a crumpling sound between songs where I moved. Sorry!

Lineage: Sony MZ-R35 MD >> WAV and track splits with Creative Labs Wave Studio >> FLAC