Kate and Anna McGarrigle Live at the Queen's Hall, Clerk Street, Edinburgh, Scotland, 24th October 2005.


This is a good/very good audience recording complete and in running order
(sample attached to first comment).
Original taper leex100.

1 - Intro McGarrigle Live Edinburgh 0:30
2 - Petits Annonces 4:34
3 - Going Back to Harlan 5:25
4 - Sunflower 5:53
5 - Red Rocking Chair 7:10
6 - Love Is 7:23
7 - Jigsaw Puzzle of Life 5:17
8 - I Eat Dinner 5:18
9 - First Born Son 5:36
10 - Tant le Monde 6:25
11 - Heart Like A Wheel 5:17
12 - Dancer With Bruised Knees 5:18
13 - Dig My Grave 4:41
14 - Band Introductions 1:32
15 - Green Rocky Road 6:35
16 - Kiss and Say Goodbye 3:55
17 - Mendocino 3:53



The complete set comprised 15 songs. In total the recording made 17 tracks, it last a little over 85 minutes, the two addition tracks being the Intro at the start and introducing the band members part-way through the set.
The first music track is good but not quite as good as all the others; position and level altered to correct.
The gig was a relaxed affair and on the whole satisfying.
A set list from the night and also a photograph of Kate, Anna and the band, plus additional bits and pieces, ticket stub and other photograph's have been included in the folder.
The venue the Queen's Hall is one of the best in Edinburgh.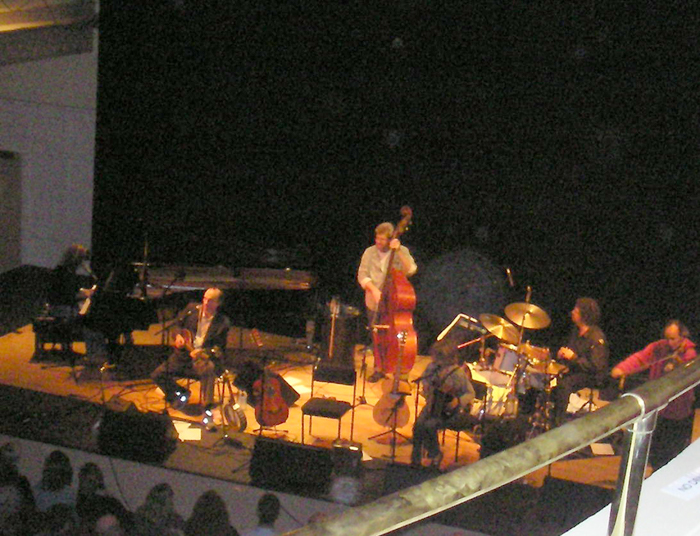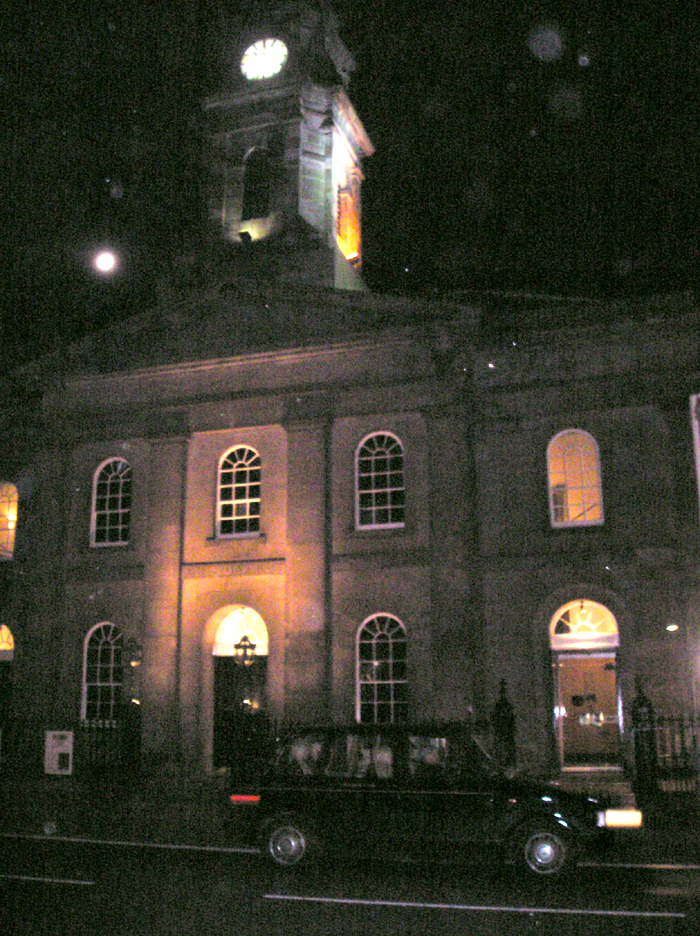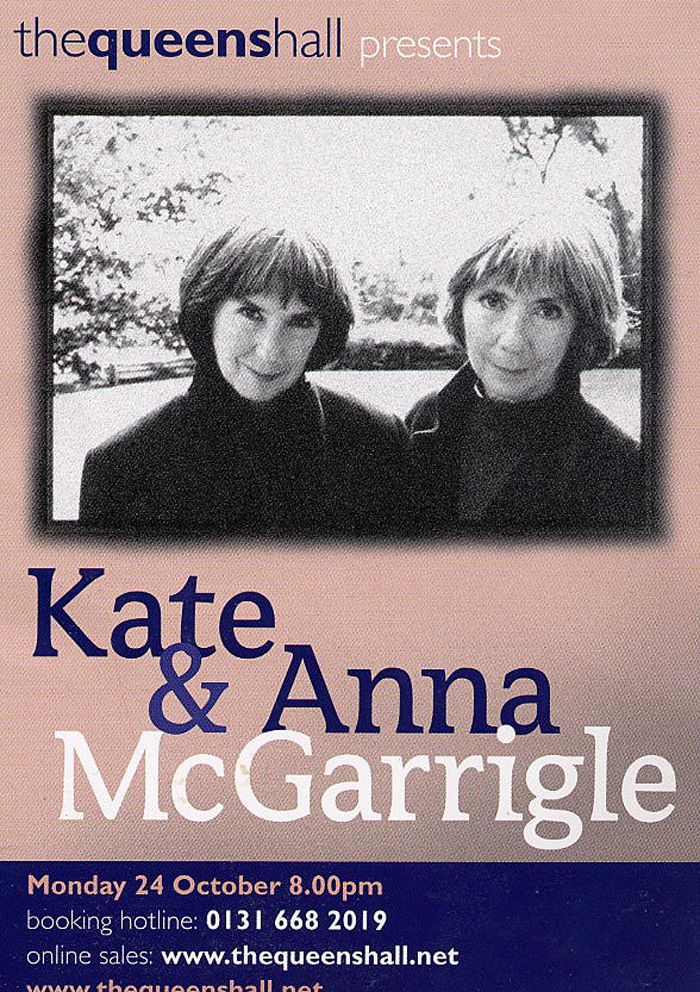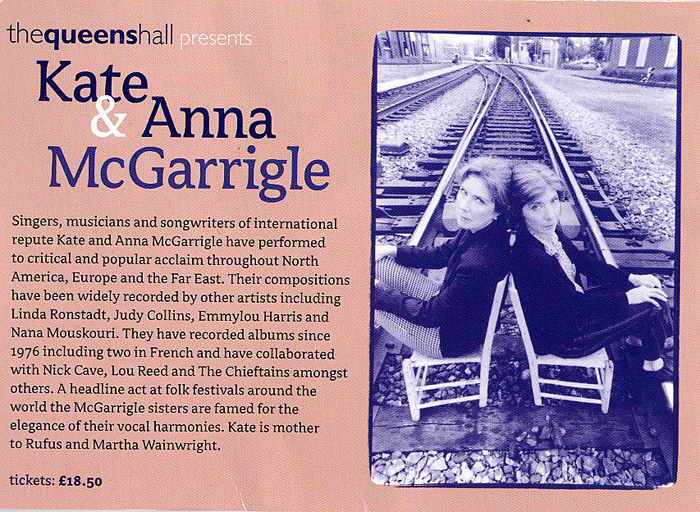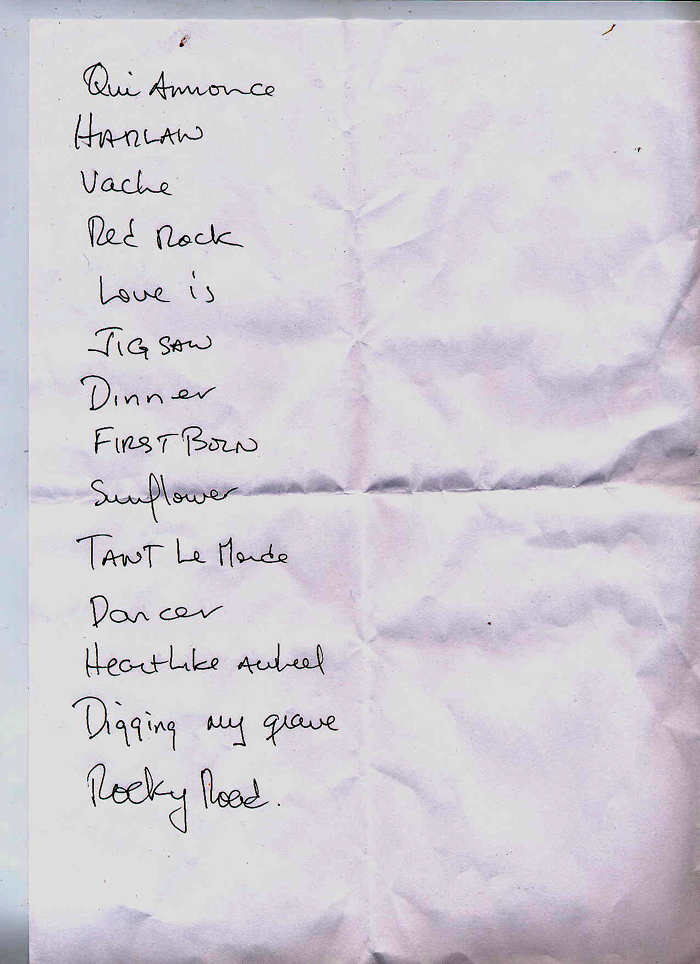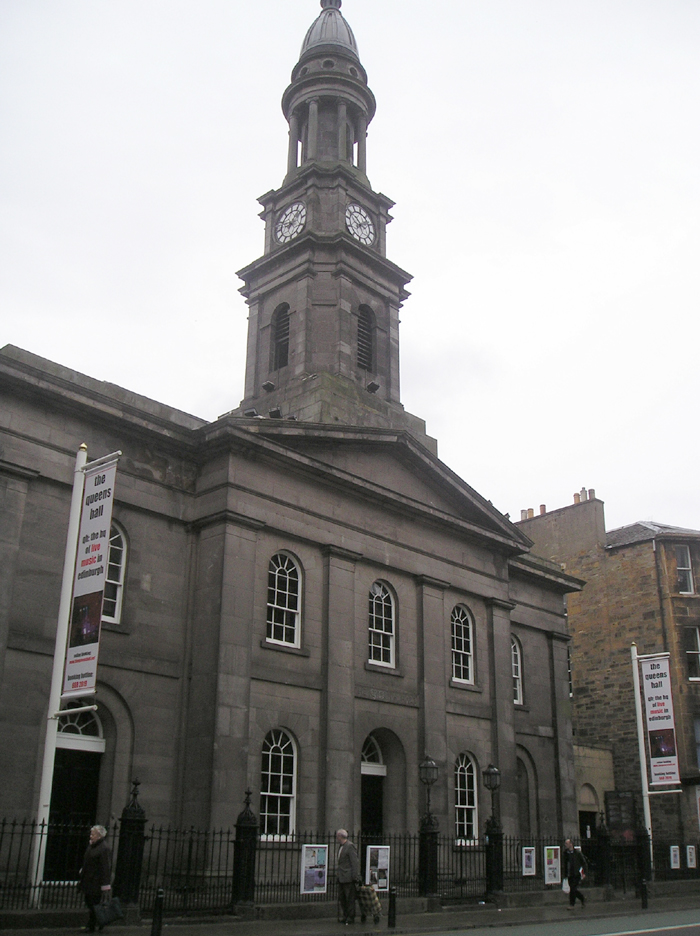 The Band:

Bass: Thom Gossage

Bass: Bill Gossage

Violin: Joel Zifkin

Multi Instrumentalist: Chaim Tannenbaum

Original taper leex100
Recorded Wav converted to flac Jet Audio (compression 3).
Please don't convert to a lossy Format.
Never sell live recordings.
Trade freely.
Taxi by TA for McGarrigle admirers everywhere...enjoy!!!