Neil Young & Crazy Horse - The Catalyst, Santa Cruz, California, February 6-7, 1984.

Neil Young – guitar, vocals
Ralph Molina - drums
Billy Talbot - bass, vocals
Frank Sampedro – guitar, vocals
Ben Kieth – sax, & other things (As Neil said)

Well here goes...my first attempt at a compilation and a bit of...I don't want to call it Remastering...but I tweaked it a bit. What I did was take all 4 of the Neil Catalyst shows and take out the best bits clean them up with Wave Pad, edited them together to sound like one show. In my opinion it came out awesome! The only real tweaking I did was remove some of the tape hiss, and play with the sound to where each track is close to being the same. It shouldn't have affected any thing that would make it not lossless. I'm no studio guy but I think it is a vast improvement.

The 4 Catalyst shows from February 6 and 7, 1984, (He did an Early and a Late Show each day) allow you to hear Neil and Crazy Horse raw and "In-Your-Face". It is more of a practice so they really cut loose and are obviously having a ball. However if you have all 4 shows (they were on the tracker at one time...I think they are gone now), there are bits of all 4 that you like and the sound is excellent, and then there are some where the sound is awful. The sound of most of the tracks from both late shows sounds the best.

Here is the info…..I think there is some debate as to whether it is a soundboard or an audience. I agree with those who say it is definitely a soundboard but Neil's microphone is dominant. I believe the original shows were seeded from the Master Tape. Either way they are GREAT recordings. SO I would say the lineage is this:

Liberated Broken Arrow Records Bootleg
Excellent Soundboard Remastered>Flac>Dime>Wave>Wave Pad>Flac>To You

Let me have some constructive criticism on how it sounds. It is one of my favorites! I even kept in the false starts and banter to keep the original concert feel.

Enjoy!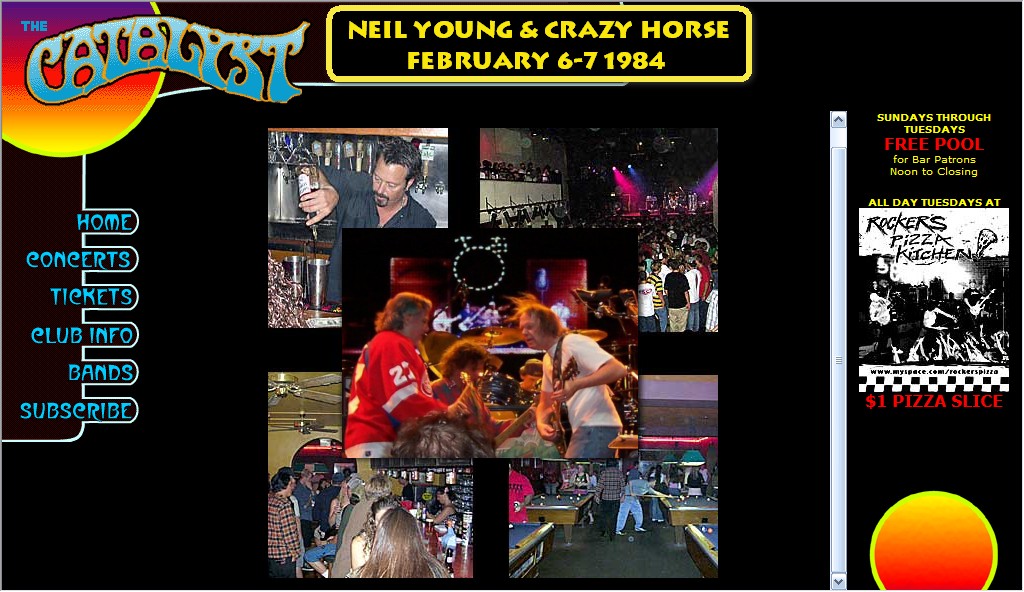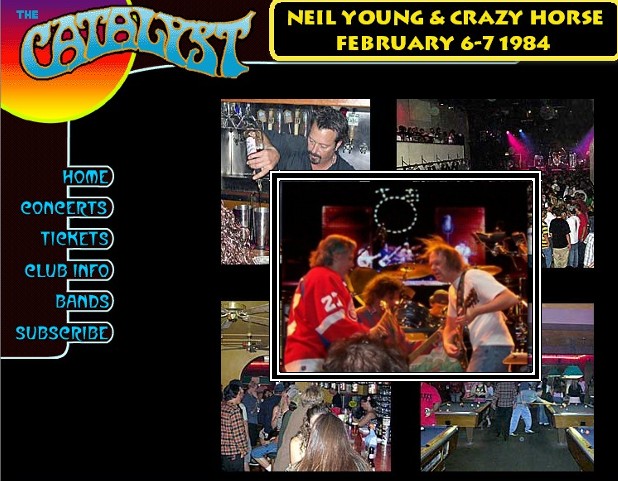 Track Listing (Hope it makes sense):

Beginning Banter *
1. Rock, Rock, Rock
2. So Tired
Stage Banter *
3. Violent Side
4. I Got A Problem
Introductions #
5. Your Love Is Good To Me
Stage Banter #
6. (False Start #) Powderfinger
7. Barstool Blues
8. Welfare Mothers
9. (False Start @ ) Touch The Night
10. Tonight's The Night w/ Intro @
11. Cortez The Killer
12. Cinnamon Girl
13. Homegrown

(Tracks 1, 2, 3, 4, 5, 9, 10, 11, 13, and # from Late Show February 7, 1984)
(Tracks 7, 12, and # from Late Show February 6, 1984)
(Tracks 6, 8, and @ from Early Show February 6, 1984)