Neil Young
w/ Crazy Horse

05-04-1987, Palasport, Firenze, Italy

unknown lineage > Trade > eac (secure) > wav > flac (level8)

flac transfer by GigoLOW

Setlist:

Mr. Soul
Cinnamon Girl
When You Dance, I Can Really Love
Down By The River
Heart Of Gold
After The Goldrush
Inca Queen
Drive Back
Opera Star
Cortez The Killer
Sugar Mountain
Mideast Vacation
Long Walk Home
The Needle And The Damage Done
When Your Lonely Heart Breaks
Powderfinger
Like A Hurricane
Hey Hey, My My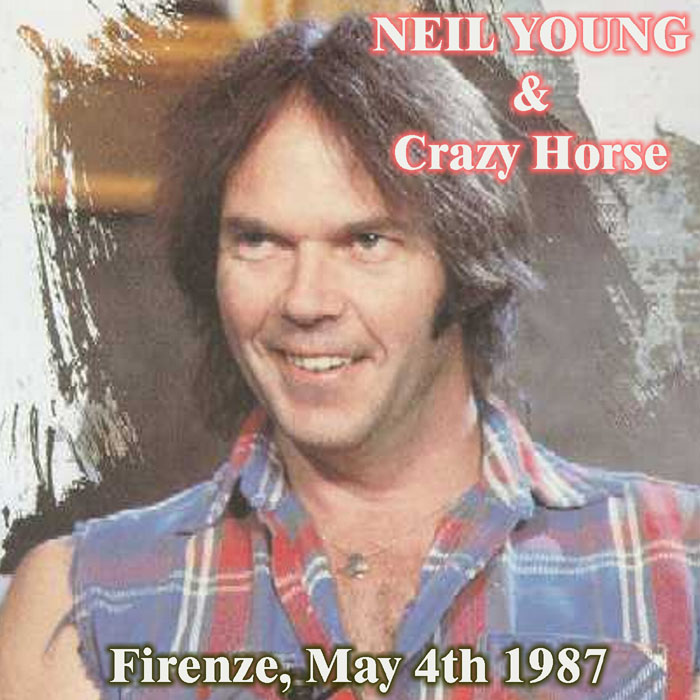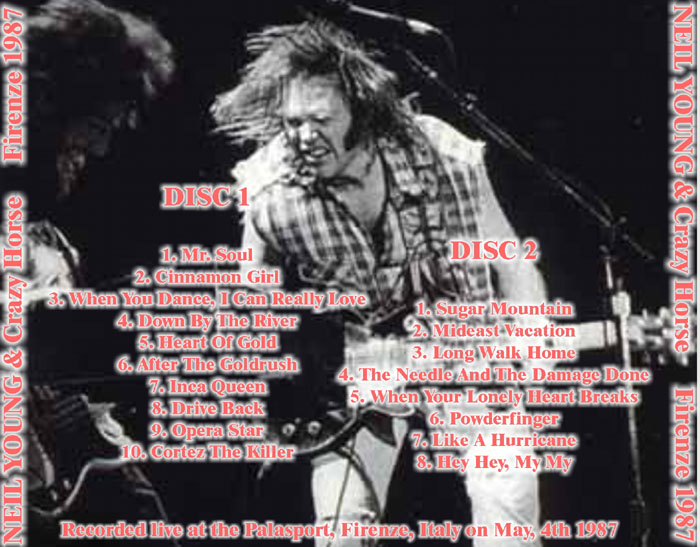 Set List provided by Sugar Mountain, Thank You Tom.

http://members.cruzio.com/~tah/sets/19870504.html


Enjoy the show!

Share the Music !!! Don't encode to mp3 !!! Trade freely !!!