Artist: Pat Metheny Trio
Date: 2004 June 24
Location/venue: Warsaw, Sala Kongresowa PKiN (Warsaw Summer Jazz Days)


Personnel:
Pat Metheny - guitars
Christian McBride - bass
Antonio Sanchez - drums


Lineage: AUD > SP CMC-4 cardioid > battery box > Sony MZ R-900 > digital transfer to wav > track splitting by CDWAVE, small edits by GoldWave > CD-R > rip to WAVE > flac (verify)

Sound: excellent

Tracks:
CD 1: 10 tracks, 79:59
CD 2: 8 tracks, 72:49

Sorry, no more information on tracks. Please complete the setlist and feel free to make a cool artwork.

Scans of relevant pages of the program booklet are included.

Known problems:
- some seconds of music during the drum solo of Track 9 of CD 1 are lost because of disc change
- last track is faded out because of disc space shortage

Relevant links:

www.patmetheny.com
www.adamiakjazz.pl
www.kongresowa.pl


Recorded, transferred, edited and shared on DaD by eref2000. Please share freely, never buy or sell, do not encode to lossy formats, do not alter the sound.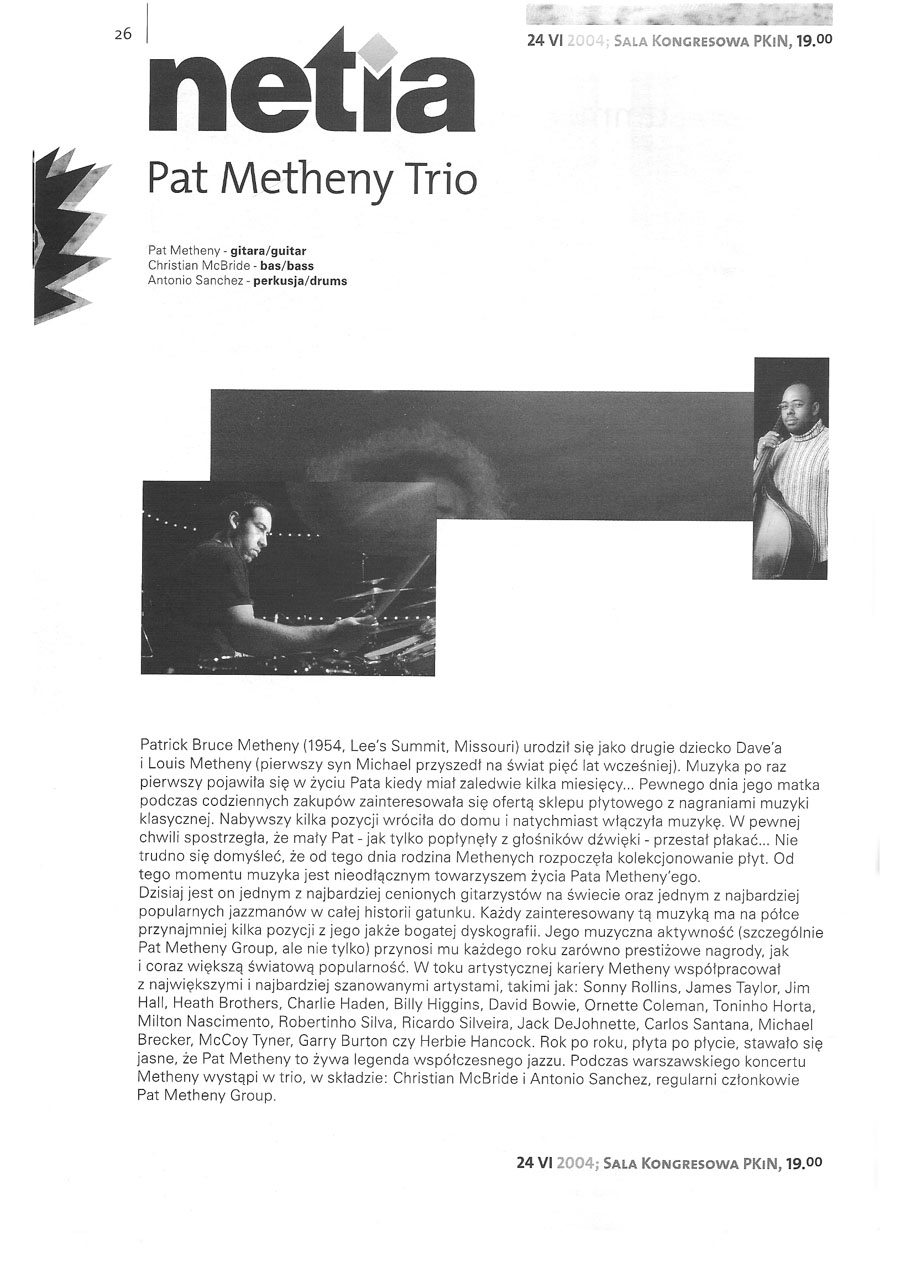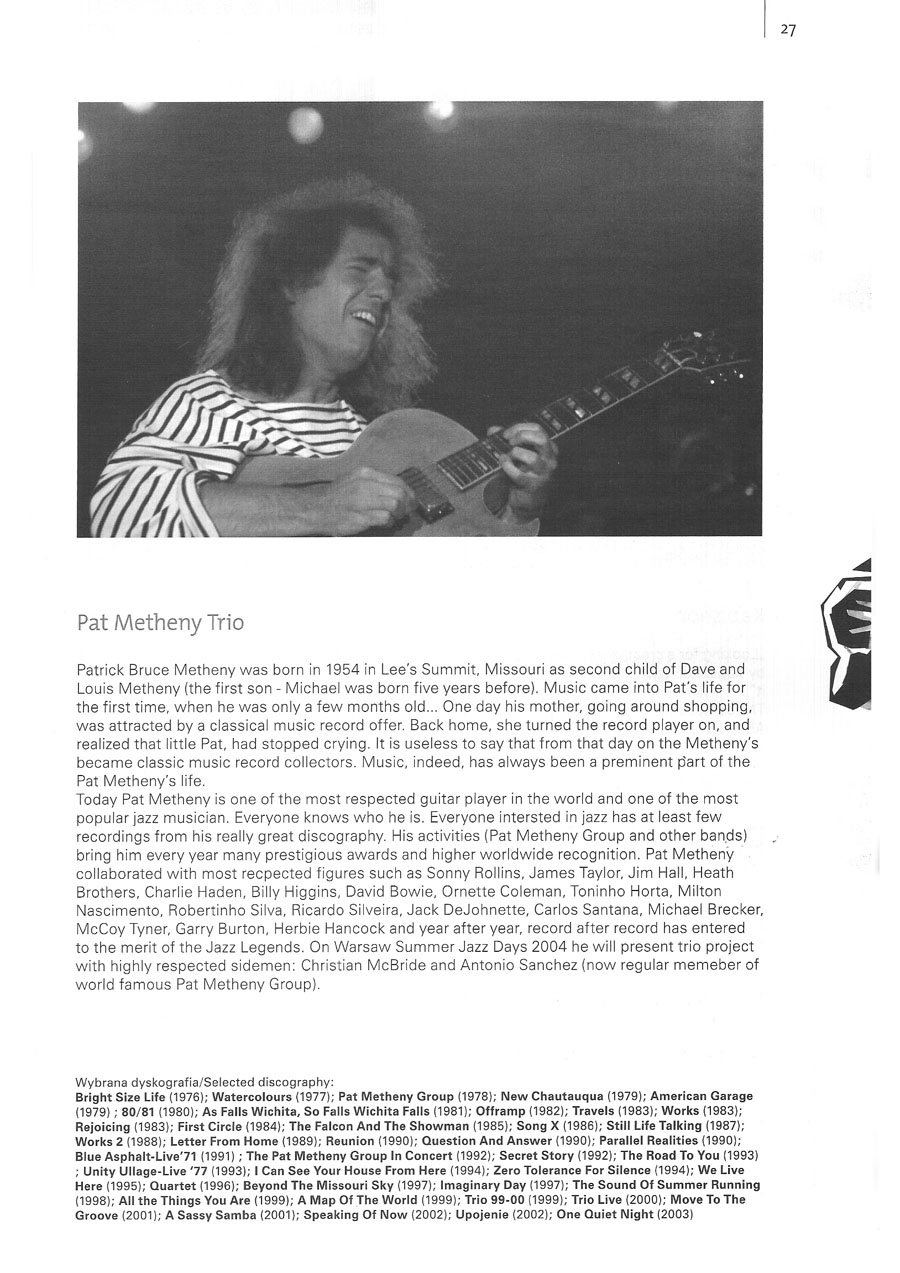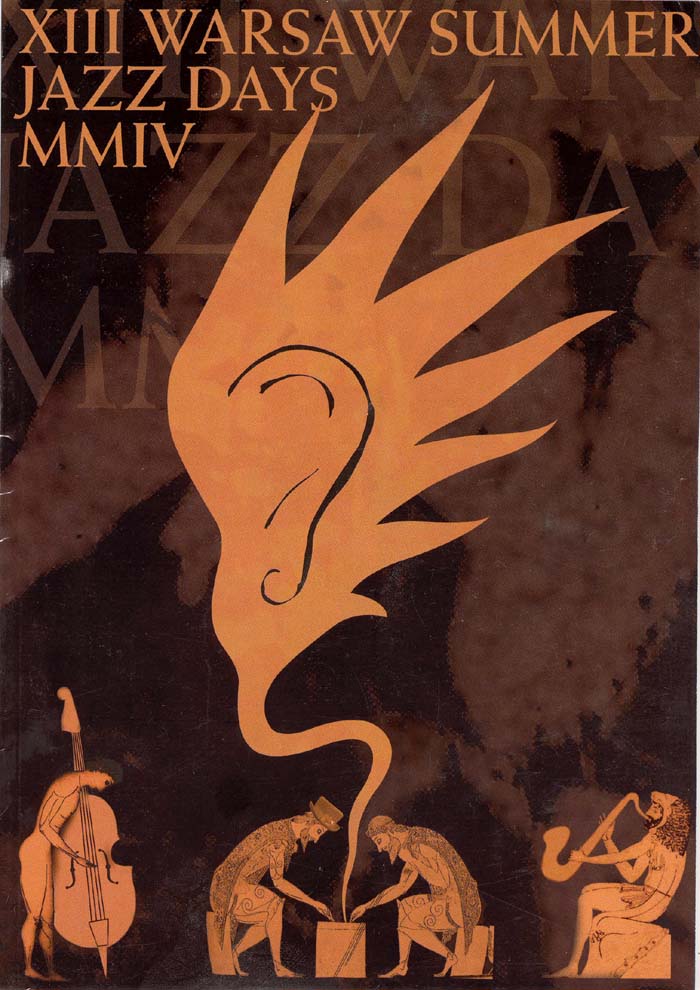 "Music belongs to everyone" - Kodály Zoltán, Hungarian composer and music pedagogue (1882-1967)