Another great taping job and appreciative audience
+You get a bonus-The first Fast Train with steel guitar
and the first appearance on his setlist since 2004.

Artwork included-Thanks to Jan J

Barbican Centre,
York,
England
7 OCTOBER 2006

CD 01:
01 Boogie Woogie Country Girl [*, NE]
02 Back On Top
03 Big Blue Diamonds
04 In The Midnight
05 Only A Dream
06 Steal My Heart Away
07 What Makes The Irish Heartbeat
08 Iím Not Feeling It Anymore
09 Fast Train
10 Bright Side Of The Road
11 Cleaning Windows >
Boppiní The Blues >
Be Bop A Lula
12 I Canít Stop Loving You

CD 02 :
01 Moondance
02 Saint James Infirmary
03 Donít Start Crying Now >
Custard Pie
04 Foggy Mountain Top
05 Real Real Gone >
You Send Me
06 Wild Night
07 Brown Eyed Girl

The Van Morrison Band : The Crawford Bell Singers - [Crawford Bell : acoustic guitar on all except I Canít Stop Loving You, and trumpet on Only A Dream, Moondance and Saint James Infirmary, Karen Hamill (tambourine on Brown Eyed Girl), Janeen Withers (both not on opening number)], Paul Moore (?), Ned Edwards, Tony Fitzgibbon, Sarah Jory, Geraint Watkins, Neal Wilkinson.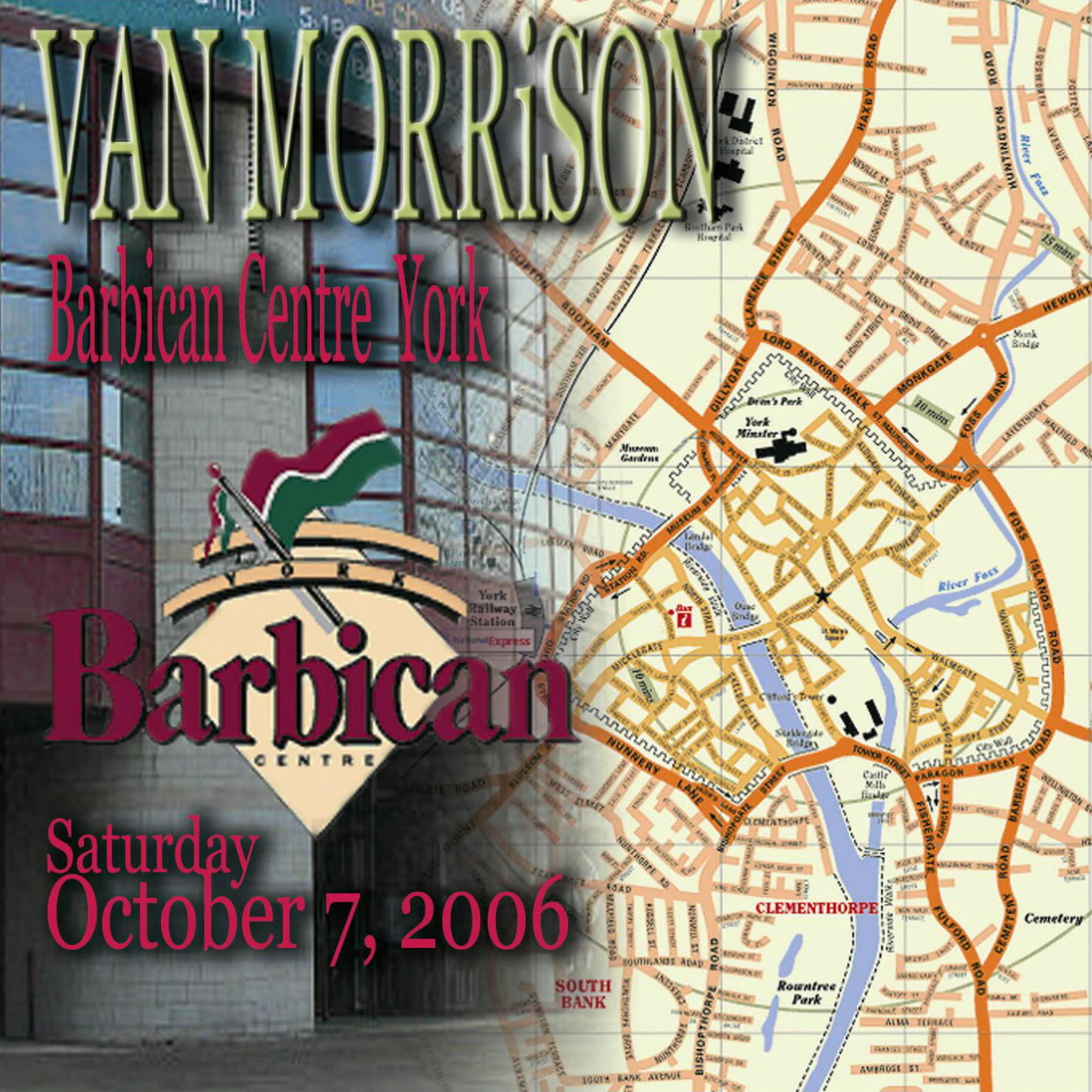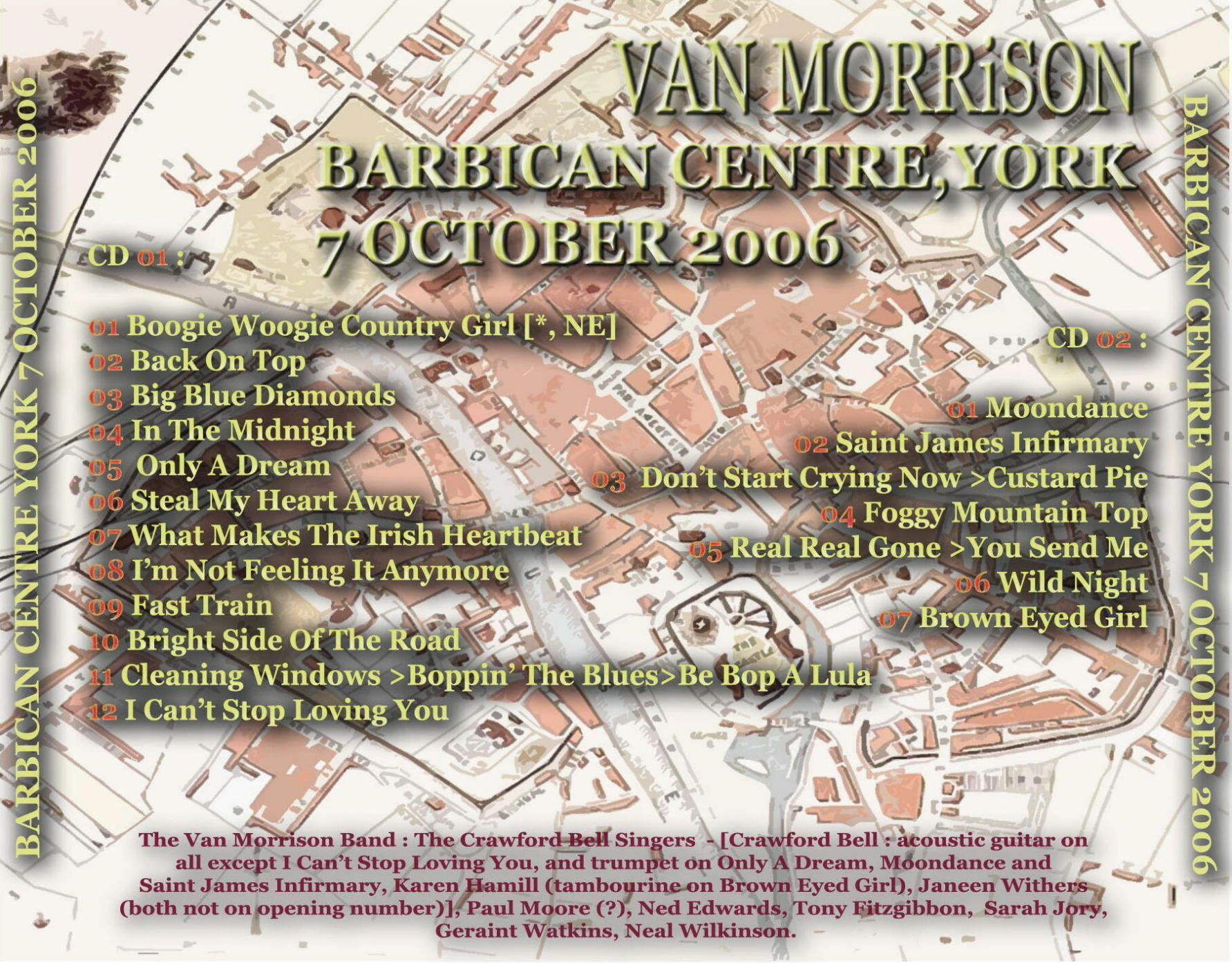 Sonics + Sony PCM-M1 > Creative > Cool-Edit Pro > flac level 6 > you

Images for all shows as well as full size images for this show.

Images for this show: