NEIL YOUNG
2002-05-18
"Rock am Ring" festival
Nürburgring racetrack, Eifel, Germany


source:
TV (satellite) > Sony SBM-1 (@ 44.1 kHz) > Sony TCD-D100

genealogy:
tv>dat-m>shn (no DAE)

dat>shn:
Sony PCM-R300 > coax cable (custom made) > DiO 2448
> Cool Edit Pro 1.2a > CDWave 1.6 > mkwACT 0.97b1 > shn


tracklist:
CD1
1. When You Dance I Can Really Love
2. The Loner
3. Differently
4. Sleeps With Angels
5. Are You Passionate?
6. Goin' Home
7. Cinnamon Girl
8. Cortez the Killer
9. Let's Roll
10. Powderfinger
11. Quit (Don't Say You Love Me)

CD2
1. She's a Healer
2. All Along the Watchtower
3. Two Old Friends
4. Mr.Soul
5. Down by the River
-encore-
6. Fuckin' Up
7. Helpless


notes:

Neil Young -- vocals, guitar, harmonica
Frank 'Poncho' Sampedro -- guitar, backing vocals, piano on "Helpless"
Donald 'Duck' Dunn -- bass guitar
Booker T. Jones -- hammond organ
Steve 'Smokey' Potts -- drums
Astrid Young -- backing vocals, piano on "Quit" and "She's a Healer"
Pegi Young -- backing vocals
Larry Cragg* -- additional bass guitar on "Let's Roll"

*Neil's guitar tech


700MB discs are required for both CDs.

The break between the main set and the encore was cut by the TV station.
Not sure if any talk by Neil is missing.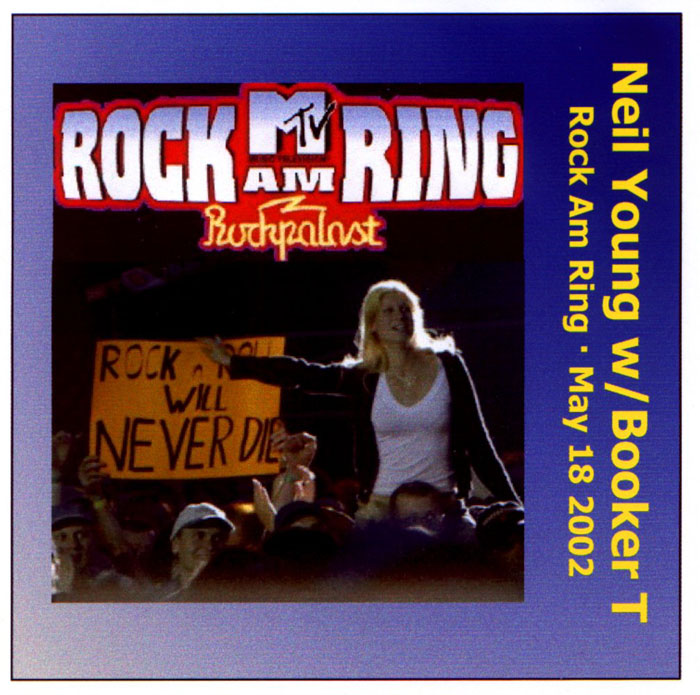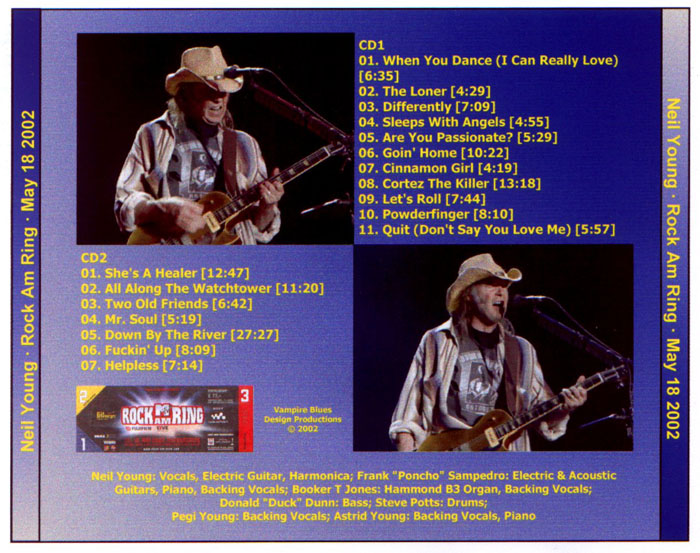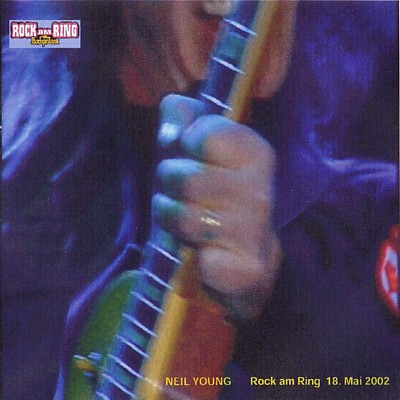 THIS SHOW IS NOT FOR SALE!!!
FEEL FREE TO PASS IT ON TO TRUSTWORTHY PEOPLE.
DO NOT ENCODE TO MP3 OR POST TO PUBLIC FTP!!!